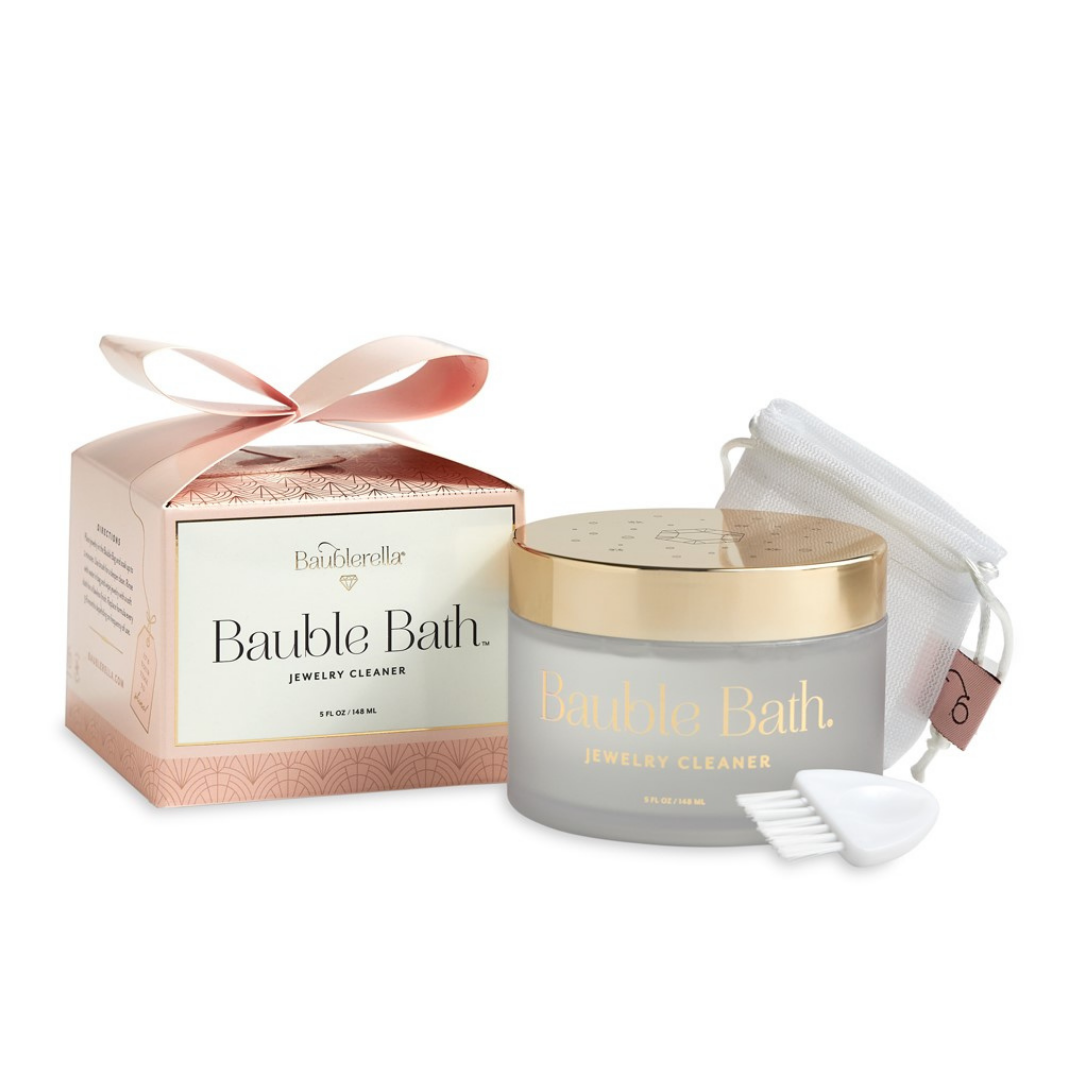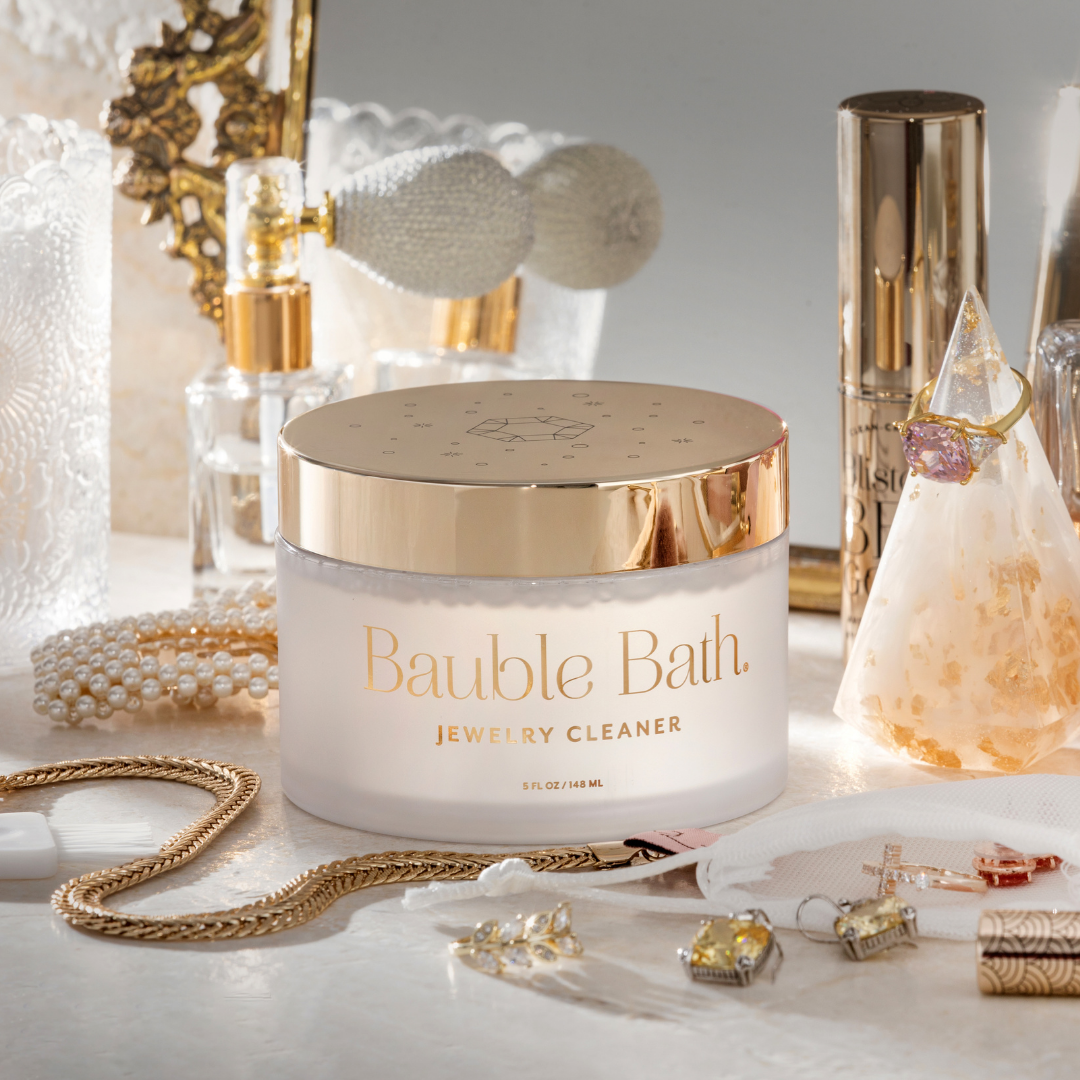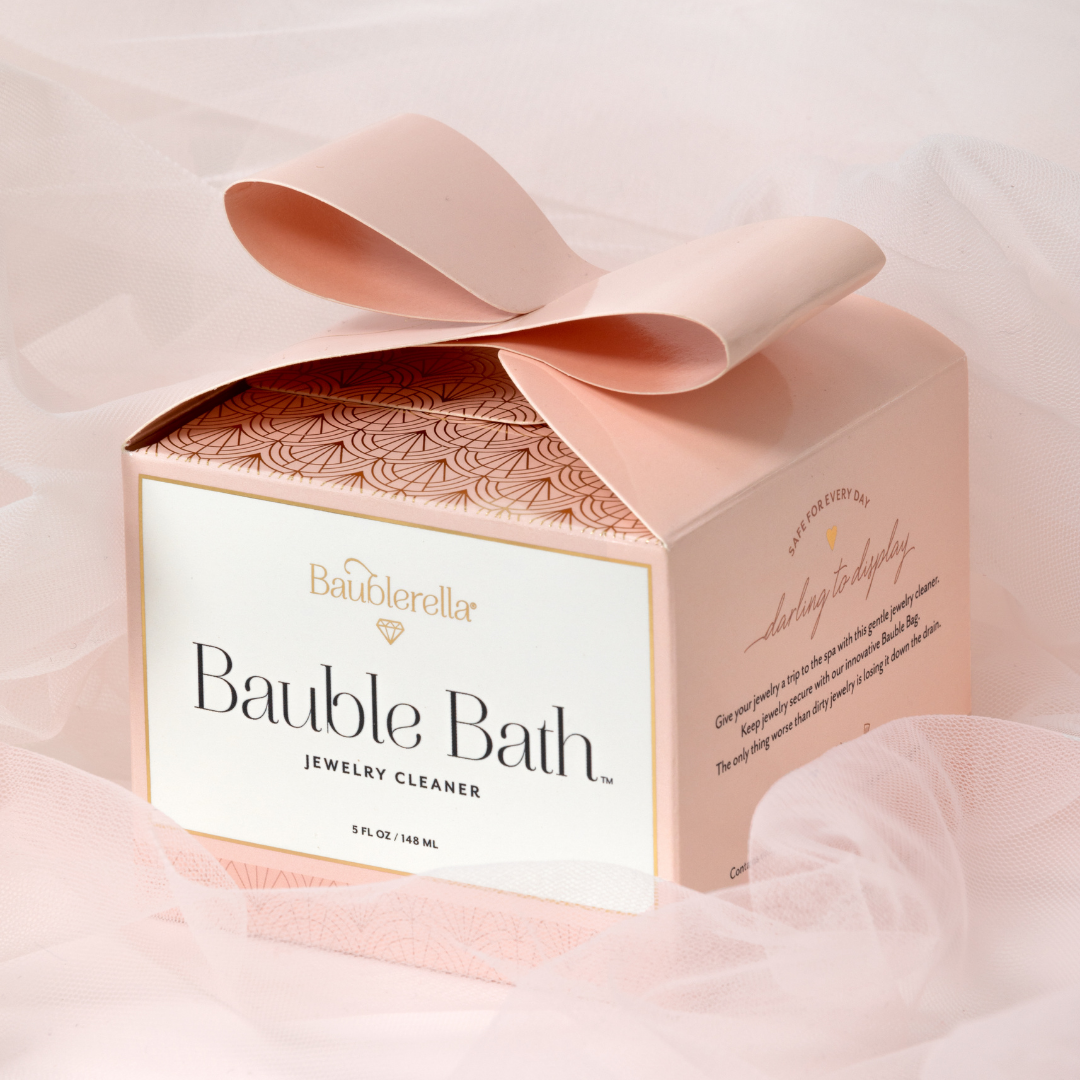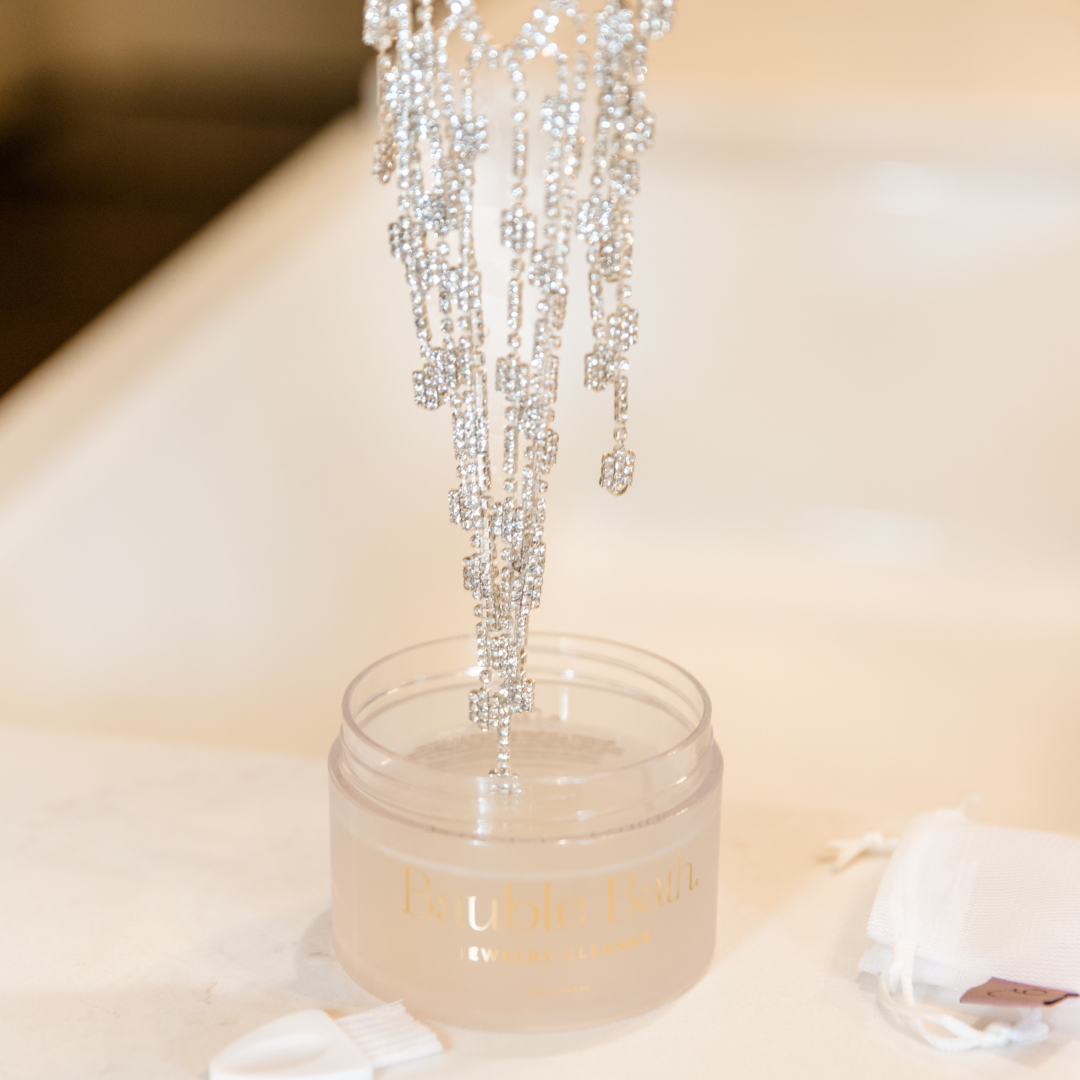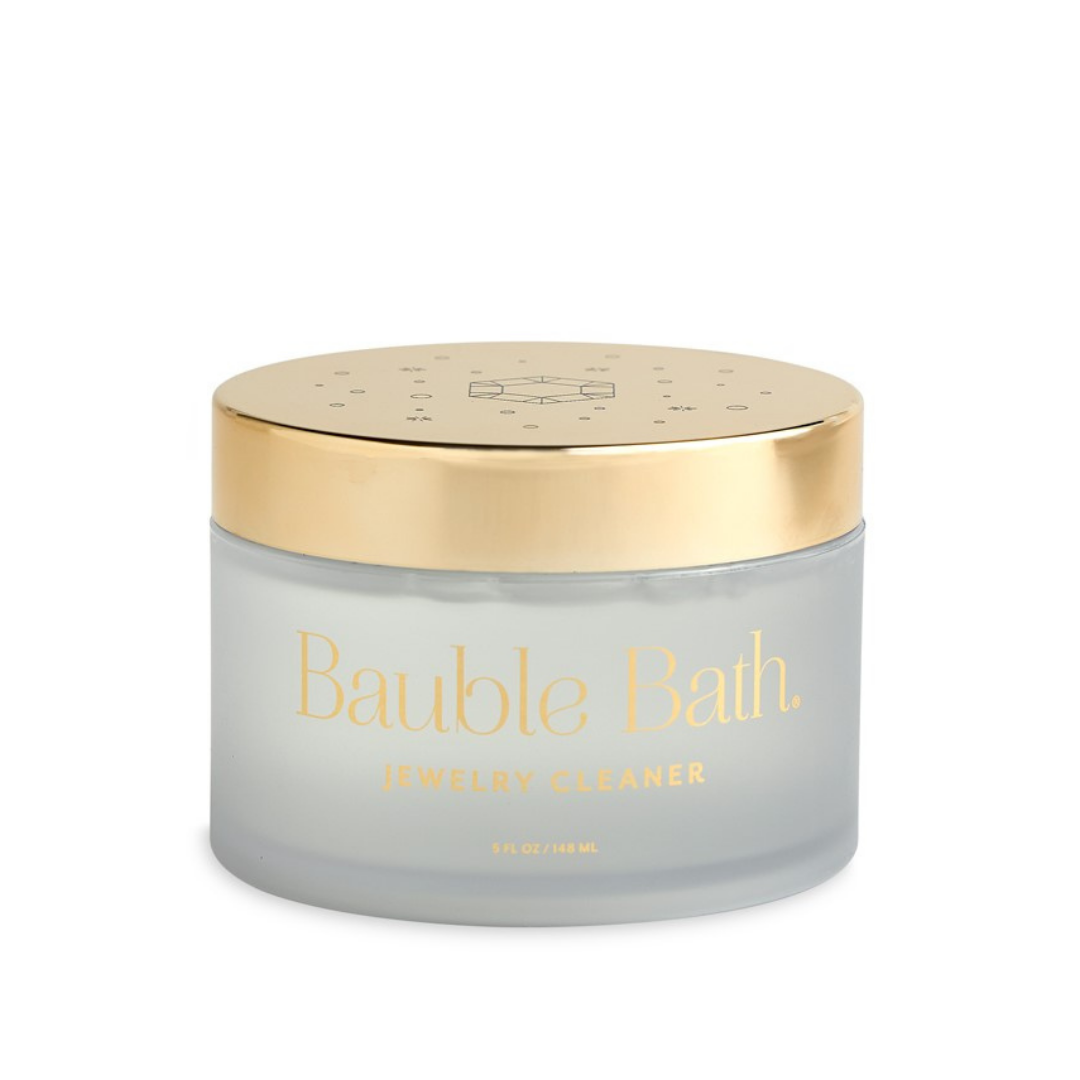 Bauble Bath Jewelry Cleaning Soak
Give your jewelry a trip to the spa with this gentle jewelry cleaner. It's like self care for your sapphire! After a short soak, keep jewelry secure while rinsing with our innovative Bauble Bag. The only thing worse than dirty jewelry is losing it down the drain. 
This product is intended to clean jewelry stones. It will not remove tarnish from precious metals. 
If you are looking for something to clean sterling silver, gold or brass jewelry then you would love our
Glitzy Glove
!
Place jewelry in the Bauble Bag and soak up to 2 minutes. Use the brush for a deeper clean. Rinse jewelry with water while still in the bag to keep it secure. Wipe jewelry with a soft cloth for a flawless finish.
If you aren't 100% pleased with our products, we will refund your original form of payment. We just ask you give us the courtesy of letting us know why you were unhappy so we can refine things in the future. For details click here.
Share with friends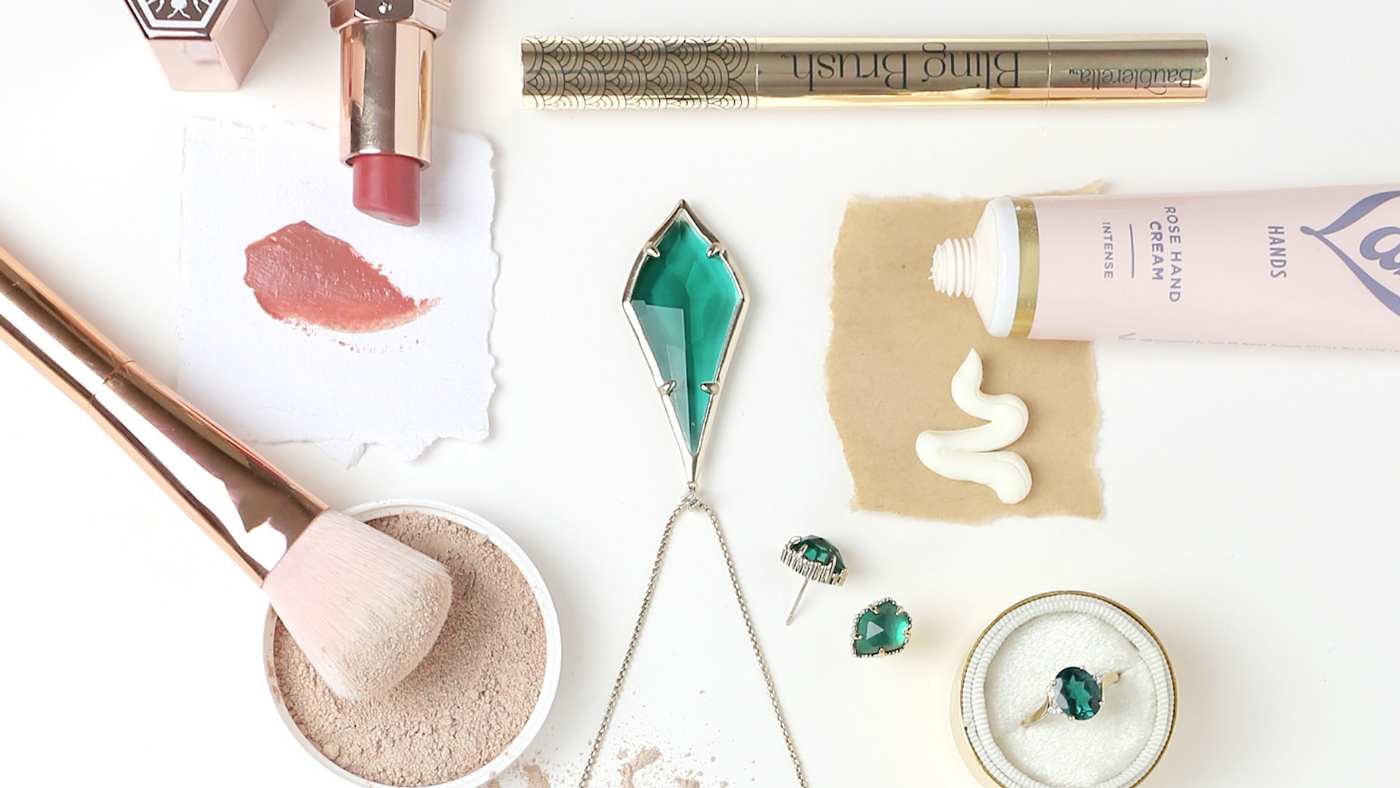 We've cleaned A LOT of jewelry and women are always shocked how amazing it looks after a few seconds – yes, seconds – with the Bling Brush and Glitzy Glove....