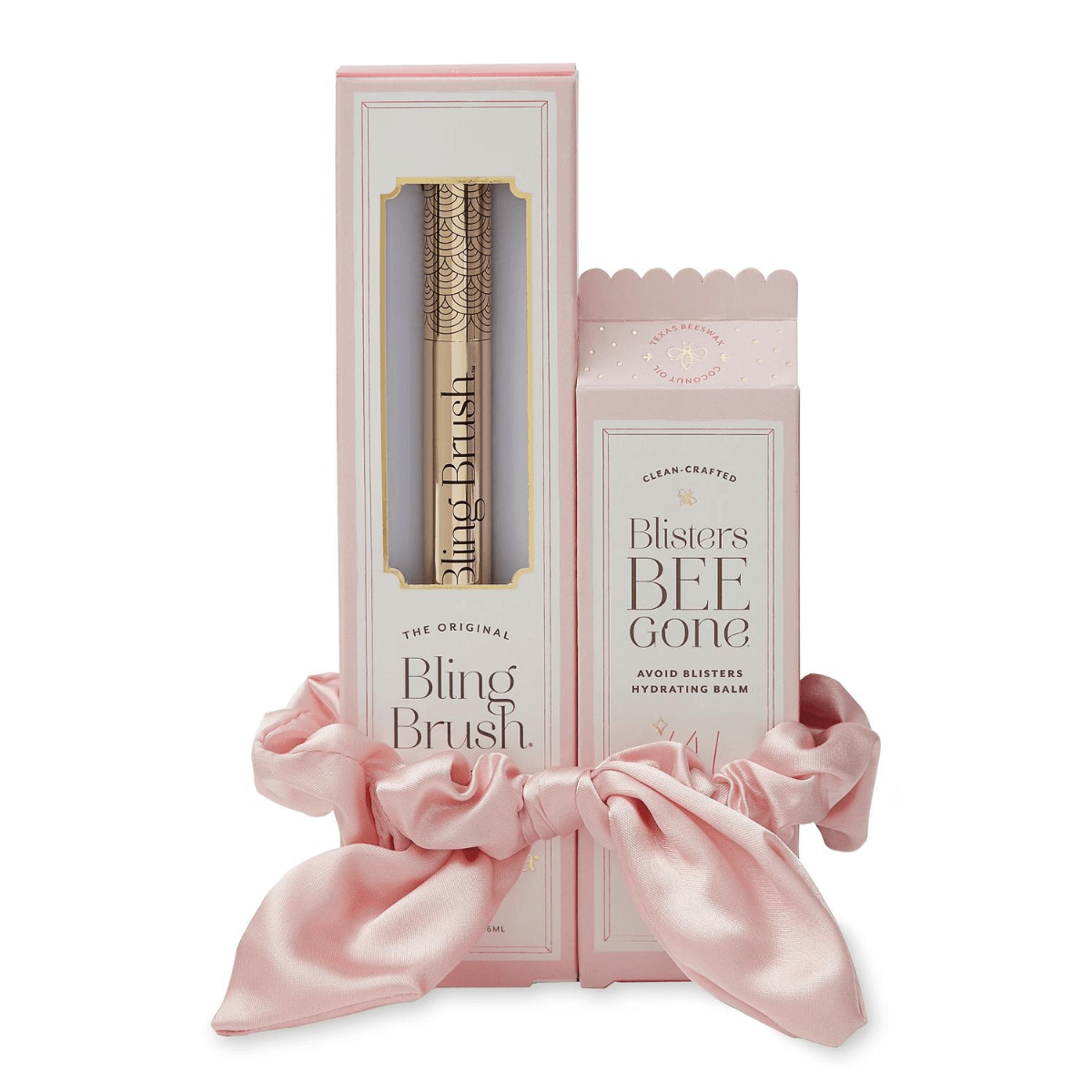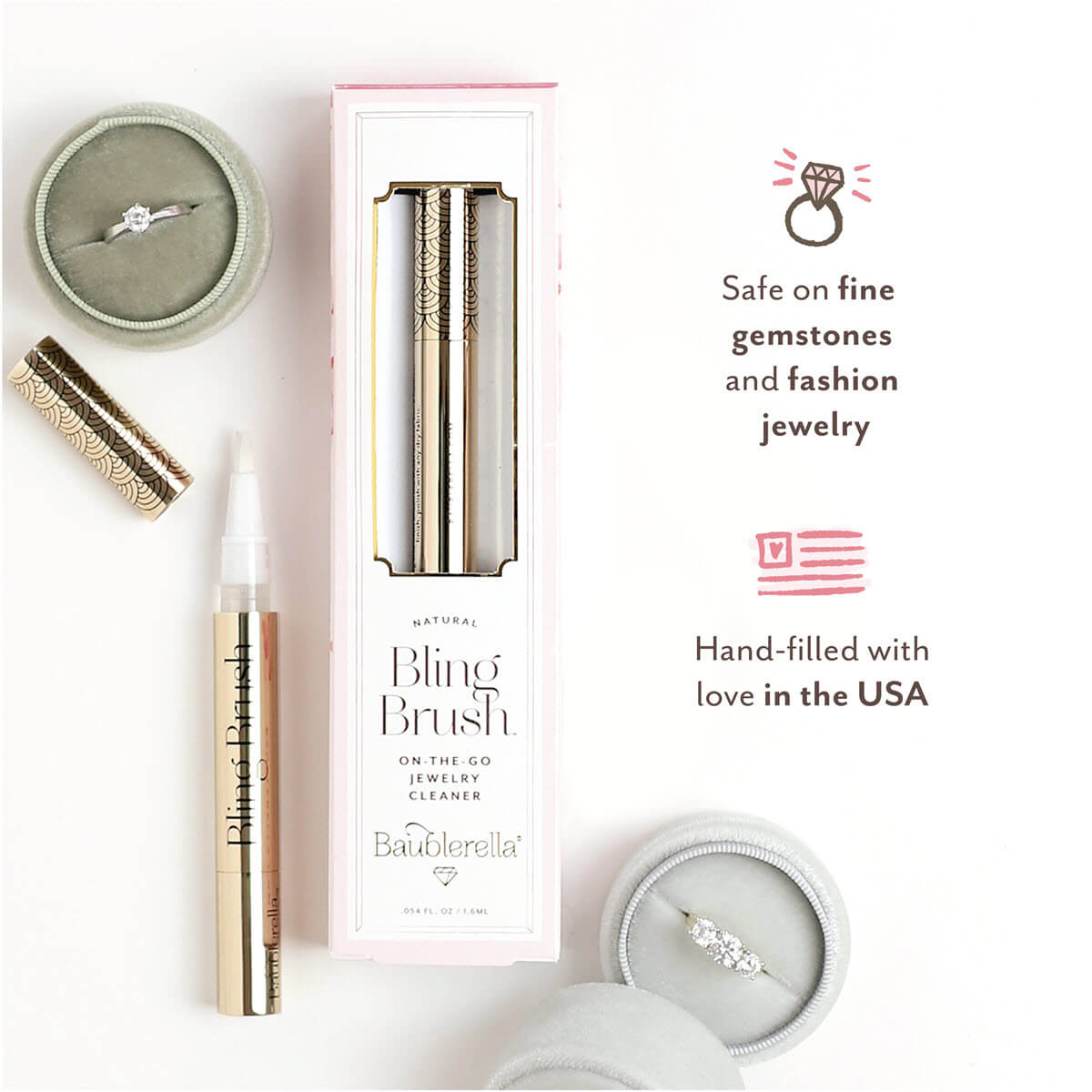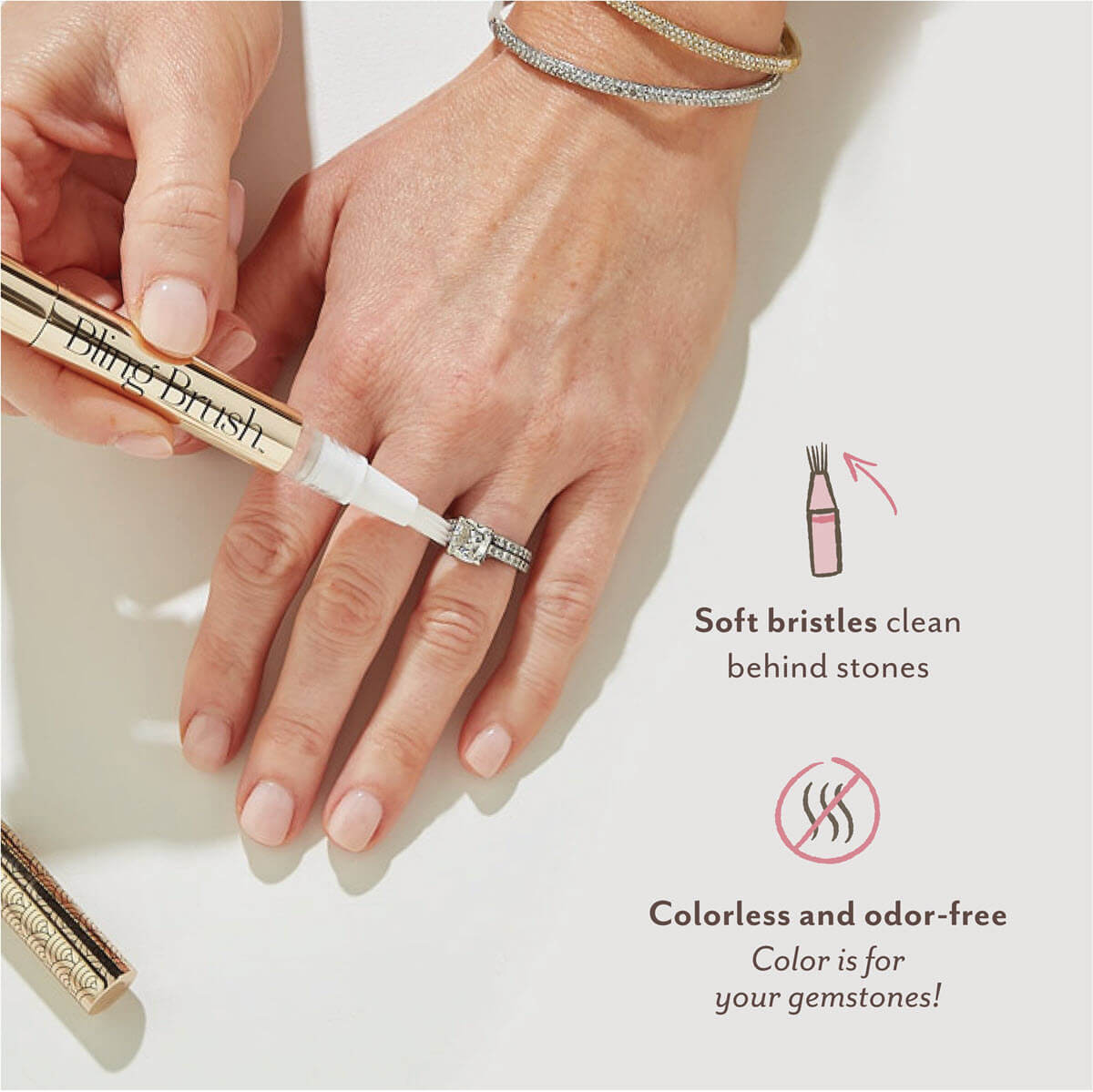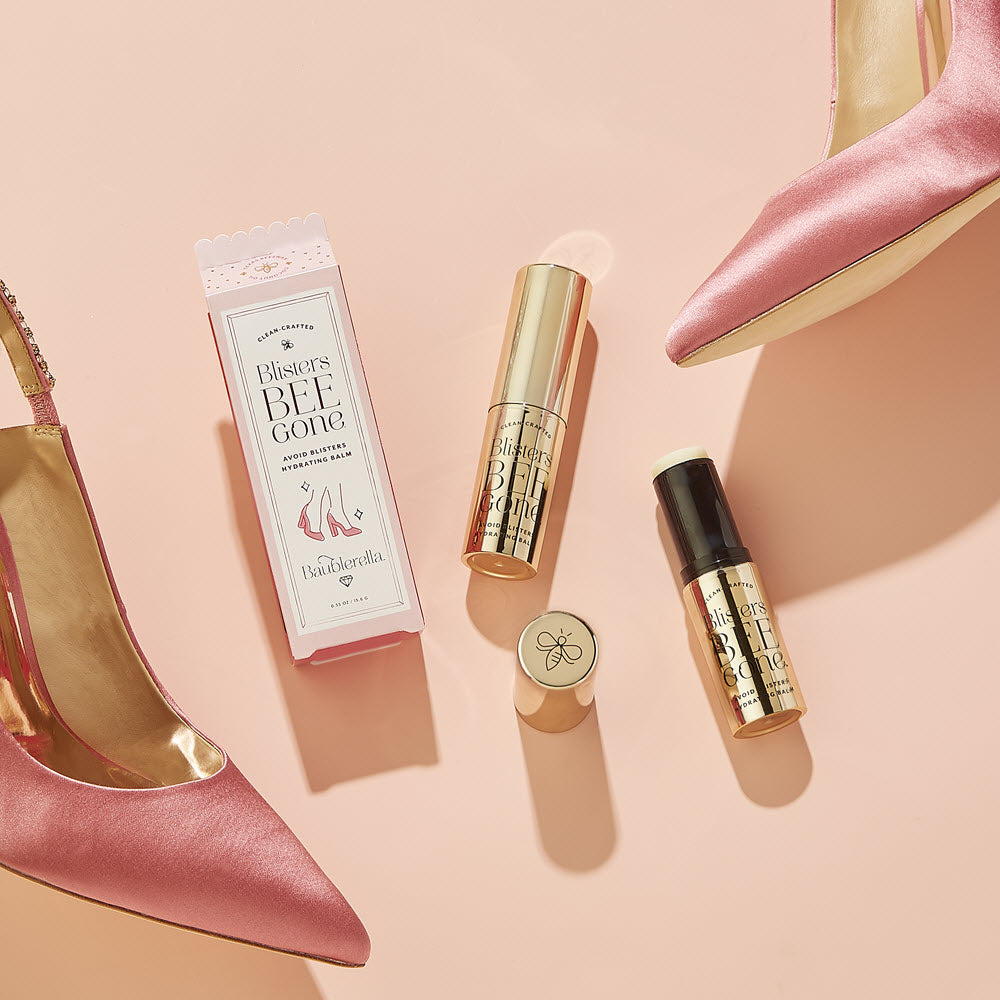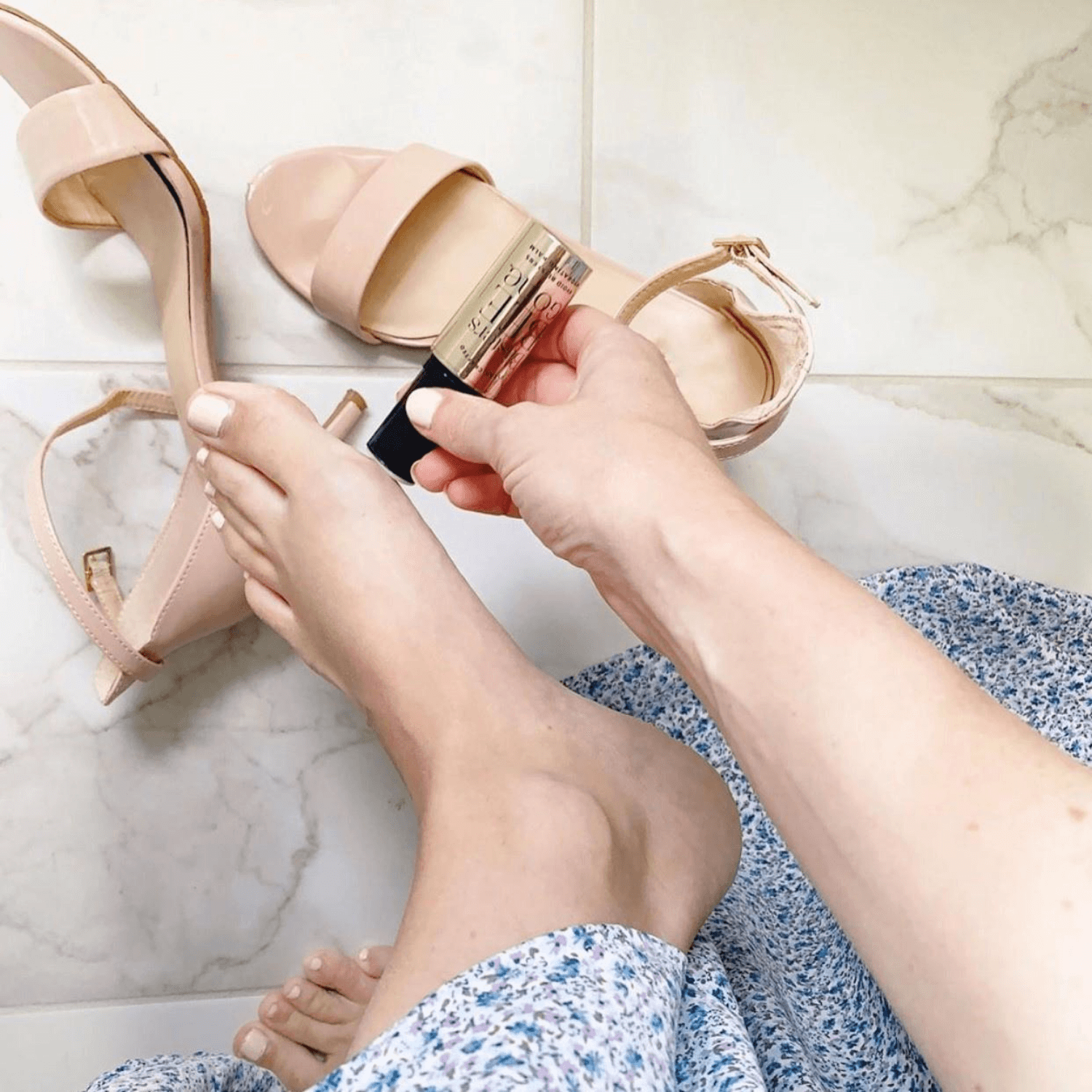 Twinkle from head to toe with our Bridal Bundle! We are all better together so we coupled our top-sellers with this satin pink hair tie with bow to make a happy little gift for brides, bridesmaids or girlfriends.
This pretty little gift set includes The Original Bling Brush Jewelry Cleaner and our Blisters Bee Gone Hydrating Balm.
Bling Brush: Keep your diamond ring shining bright throughout the night with this natural jewelry cleaner. Our exclusive, rinse free, high quality formula is free of harsh chemicals and can be used to clean diamond rings, earrings and more at home or on-the-go.
Blisters Bee Gone: Dance footloose and fancy free with this clean-crafted blister prevention balm. Our fast-drying formula is infused with 100% pure Texas Beeswax to create a barrier and protect feet from blisters, while coconut & almond oils hydrate tired feet for soft, smooth skin. Apply on problem areas to create an invisible shield, telling blisters to buzz off. 
Hair tie with bow is delicate on hair and adds a feminine flair!