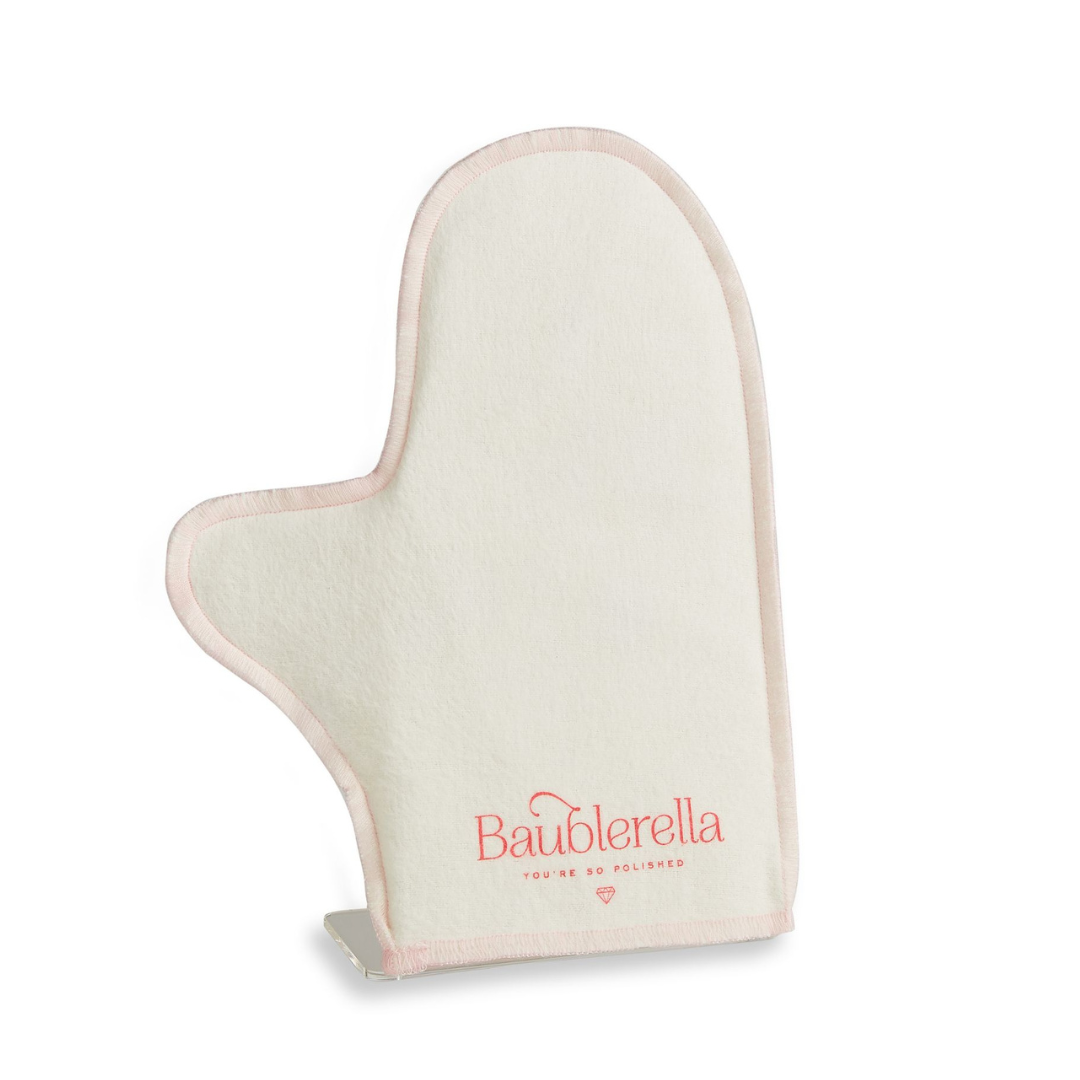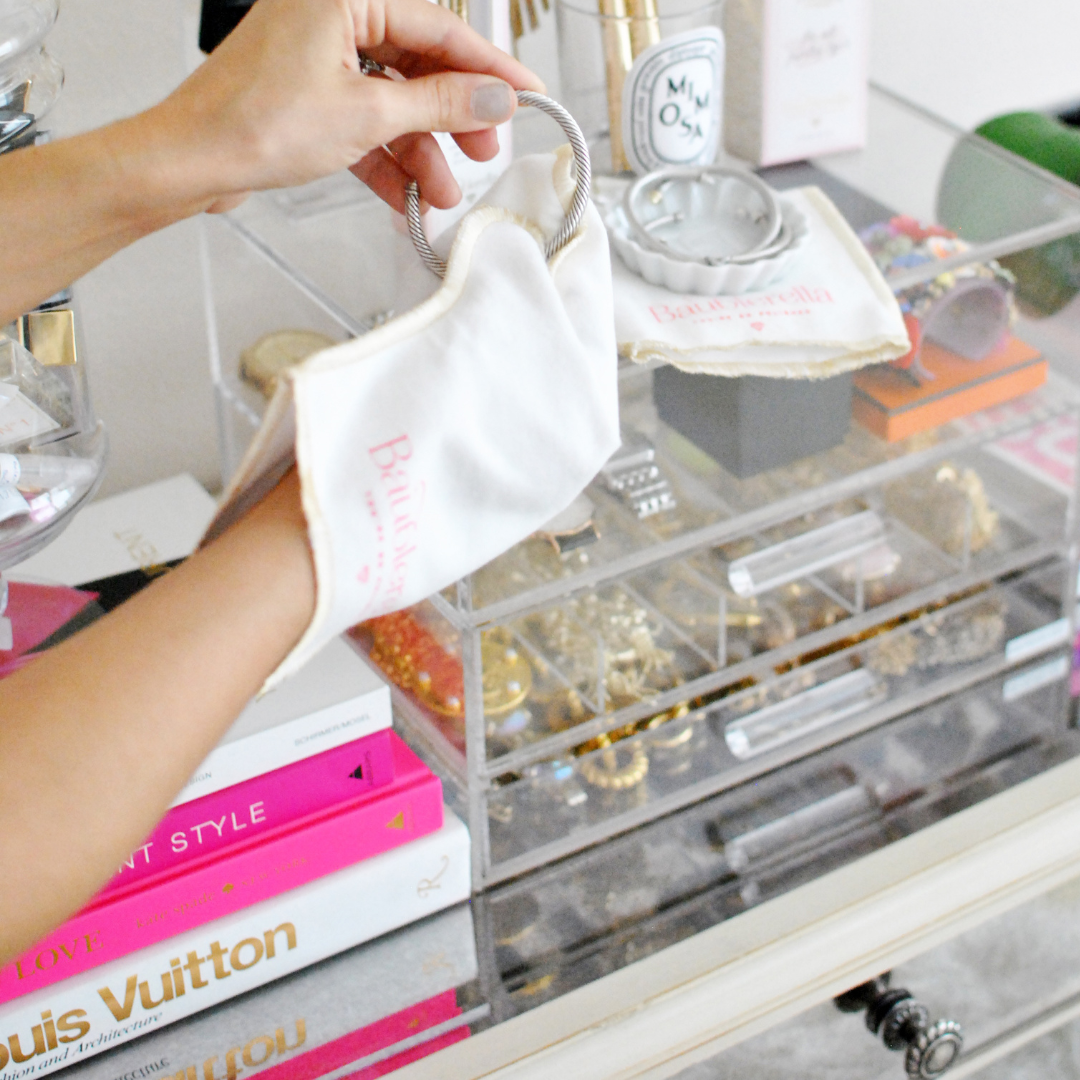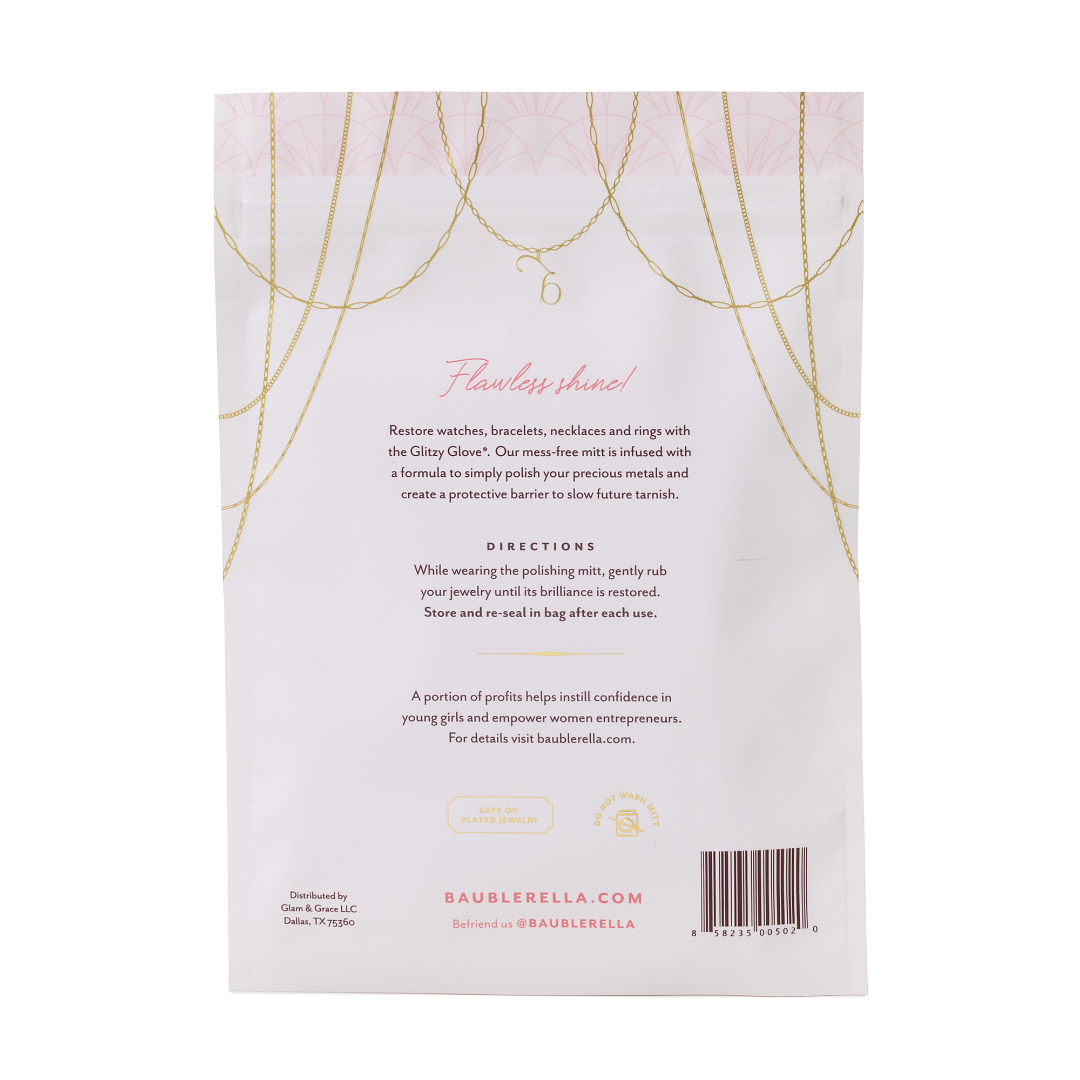 Glitzy Glove® Jewelry Polishing Mitt
Restore watches, bracelets, necklaces and rings with the Glitzy Glove. Our mess-free mitt is infused with a formula to simply polish your precious metals and create a protective barrier to slow future tarnish. 
The Glitzy Glove cleans precious metals. If you are looking for something to clean your jewelry stones then you would love our Bling Brush!
While wearing the polishing mitt, gently rub your jewelry until its brilliance is restored. Store and re-seal in bag after each use.
If you aren't 100% pleased with our products, we will refund your original form of payment. We just ask you give us the courtesy of letting us know why you were unhappy so we can refine things in the future. For details click here.
Share with friends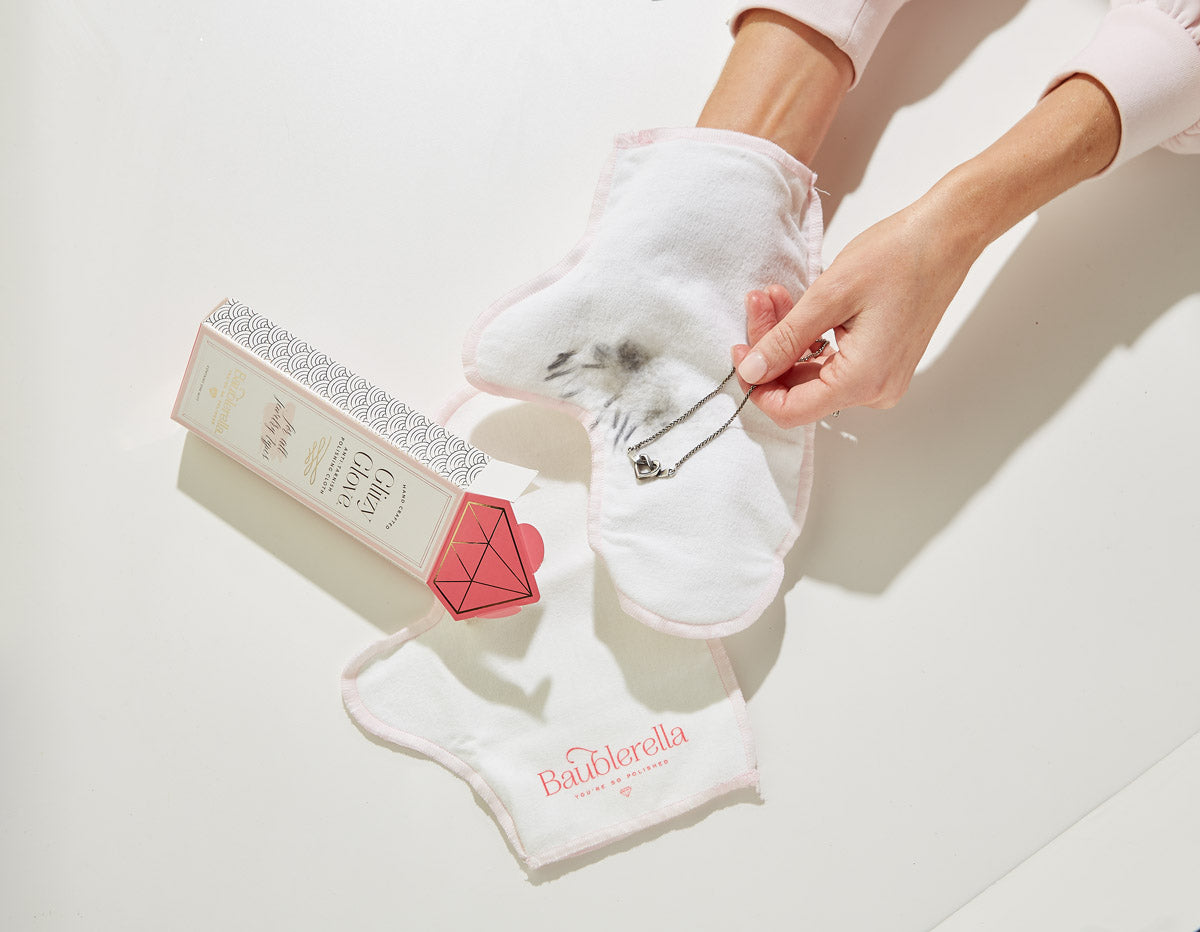 As a young girl scout we use to sing the age old song that started off: "Make new friends, but keep the old.One is silver, the other is gold." The...