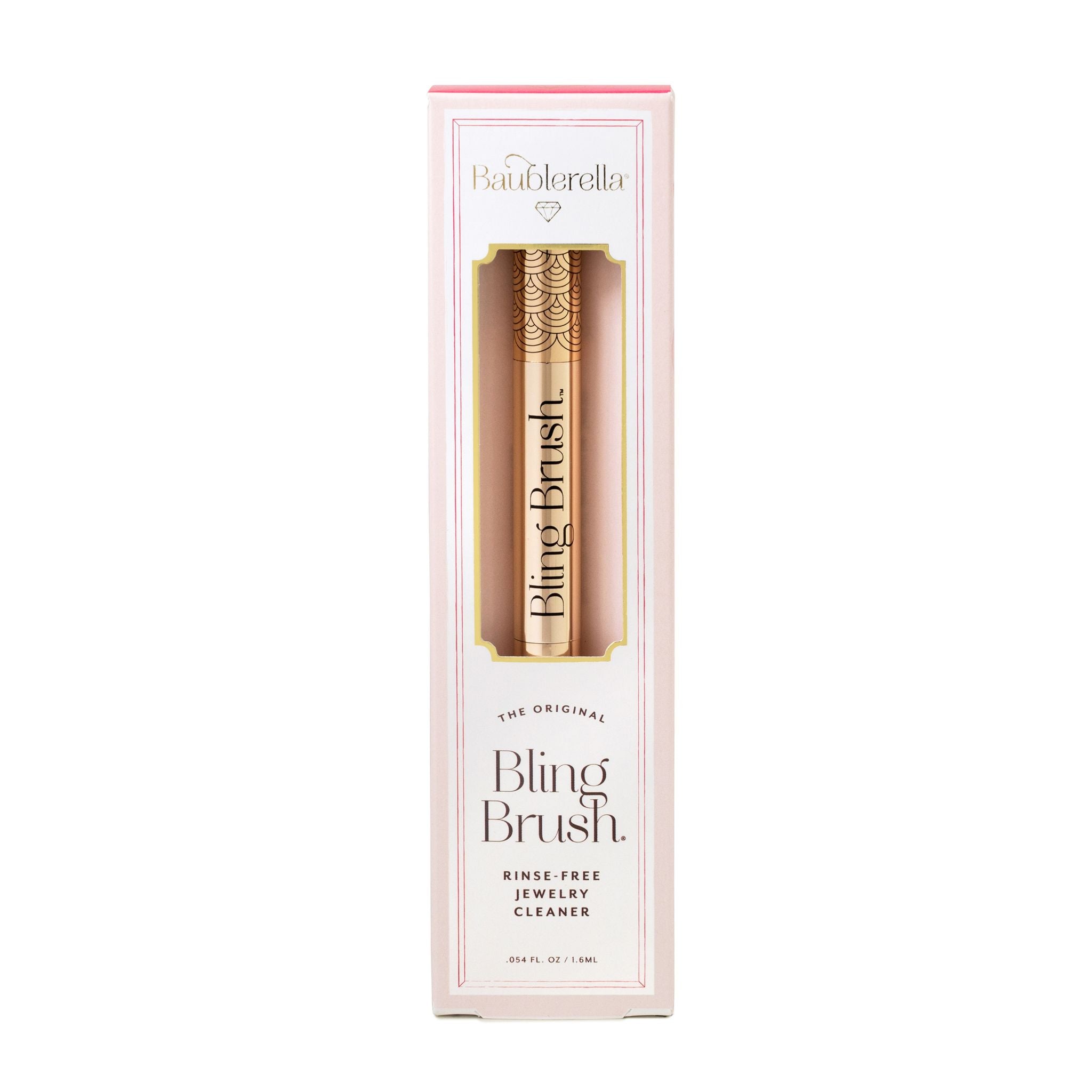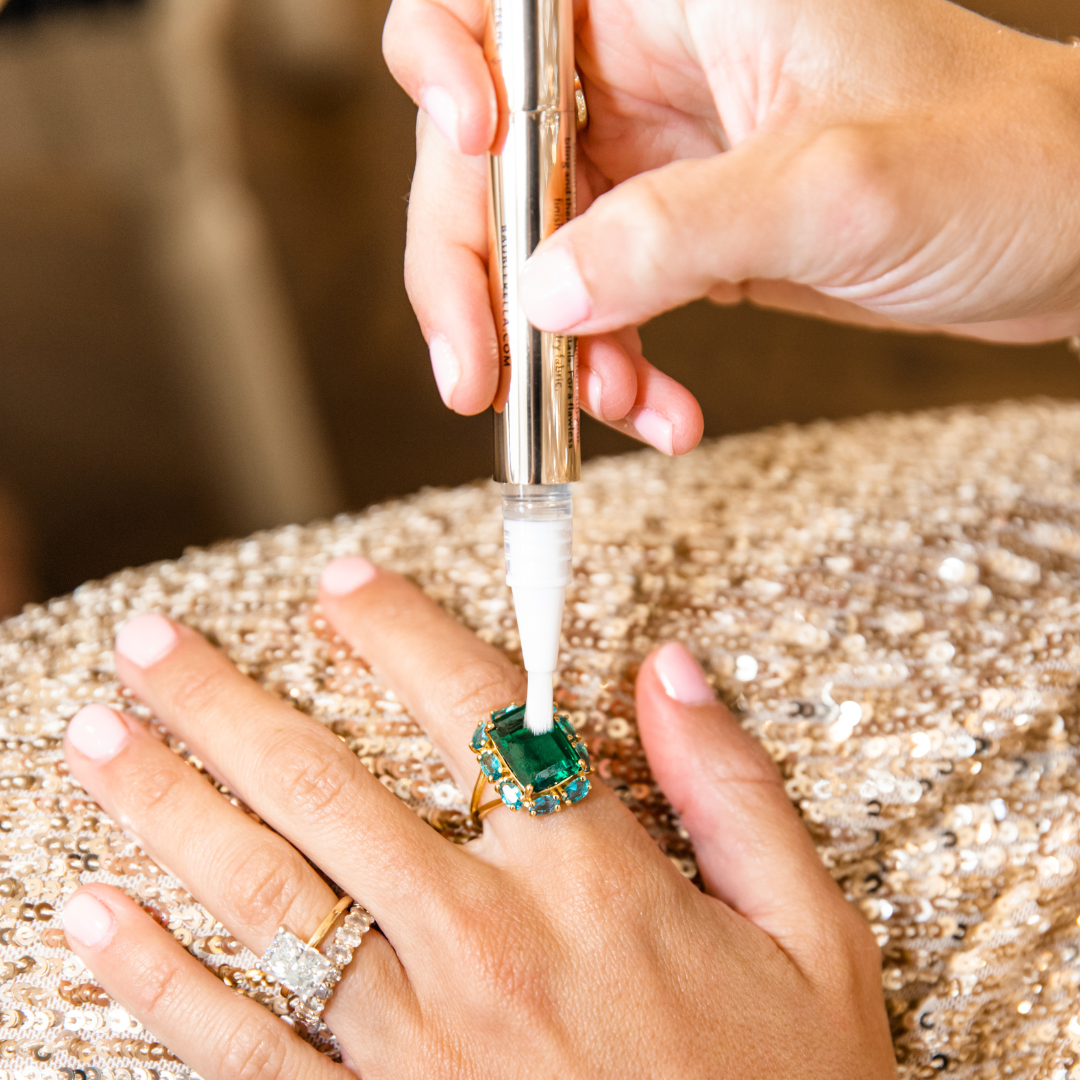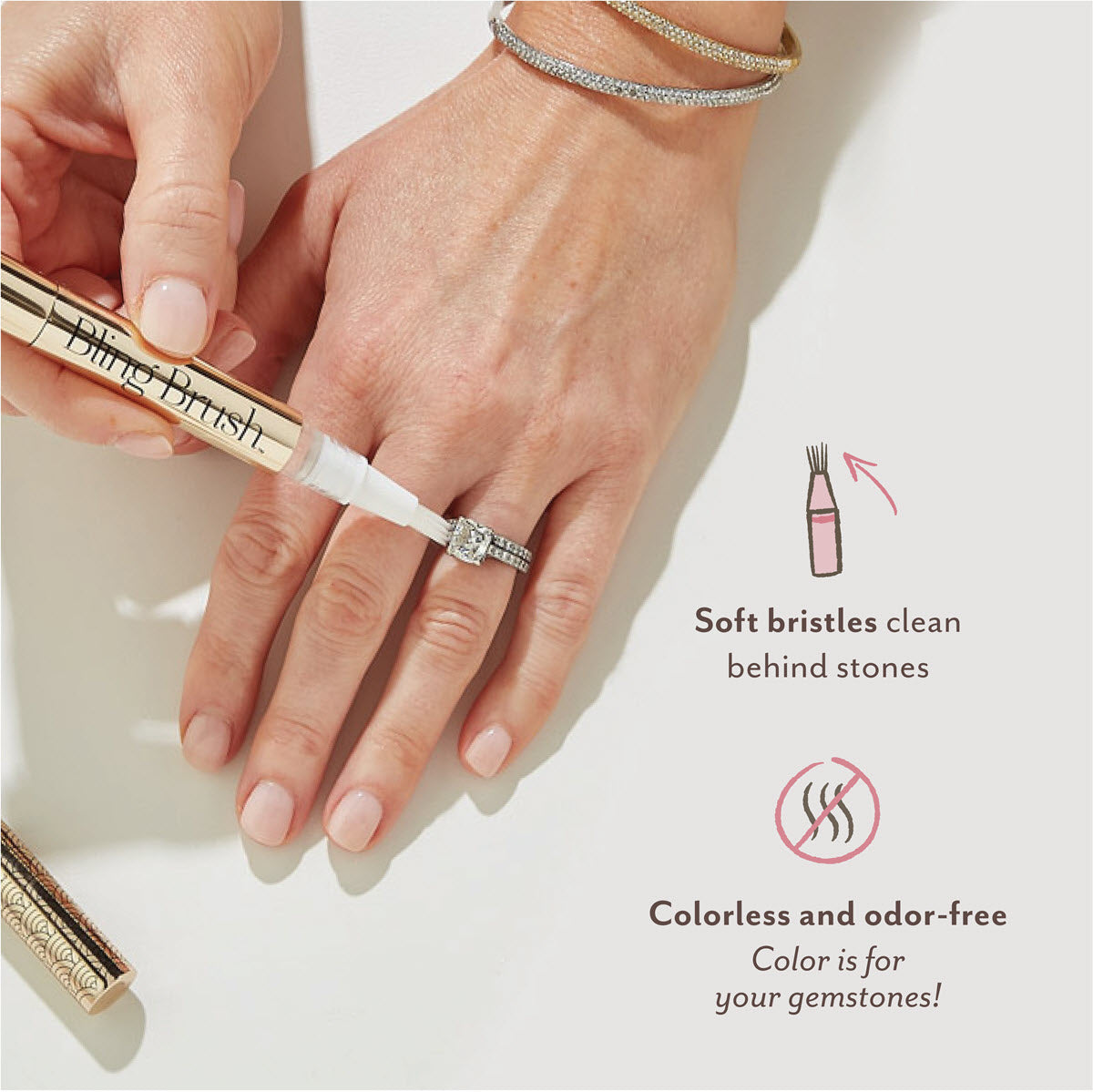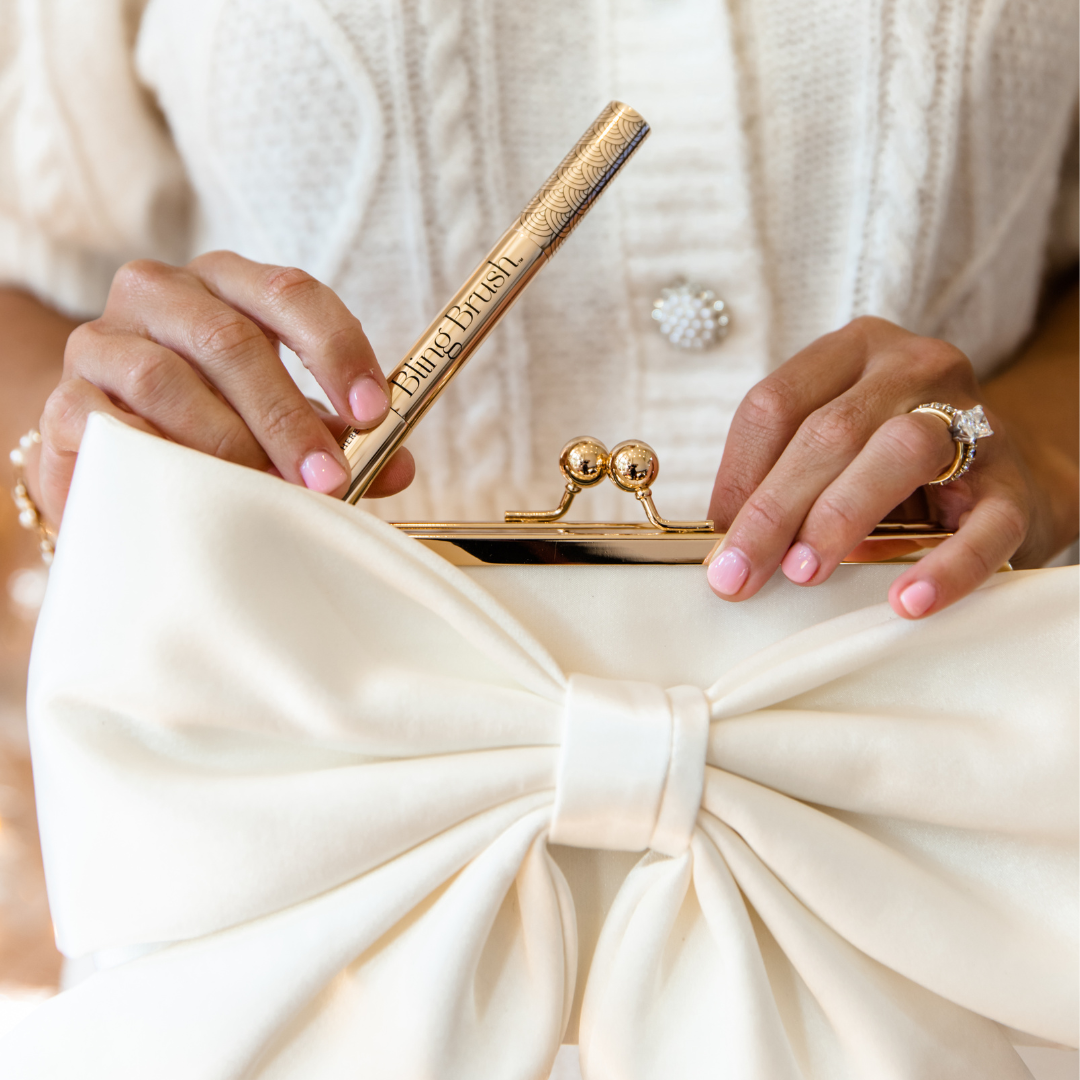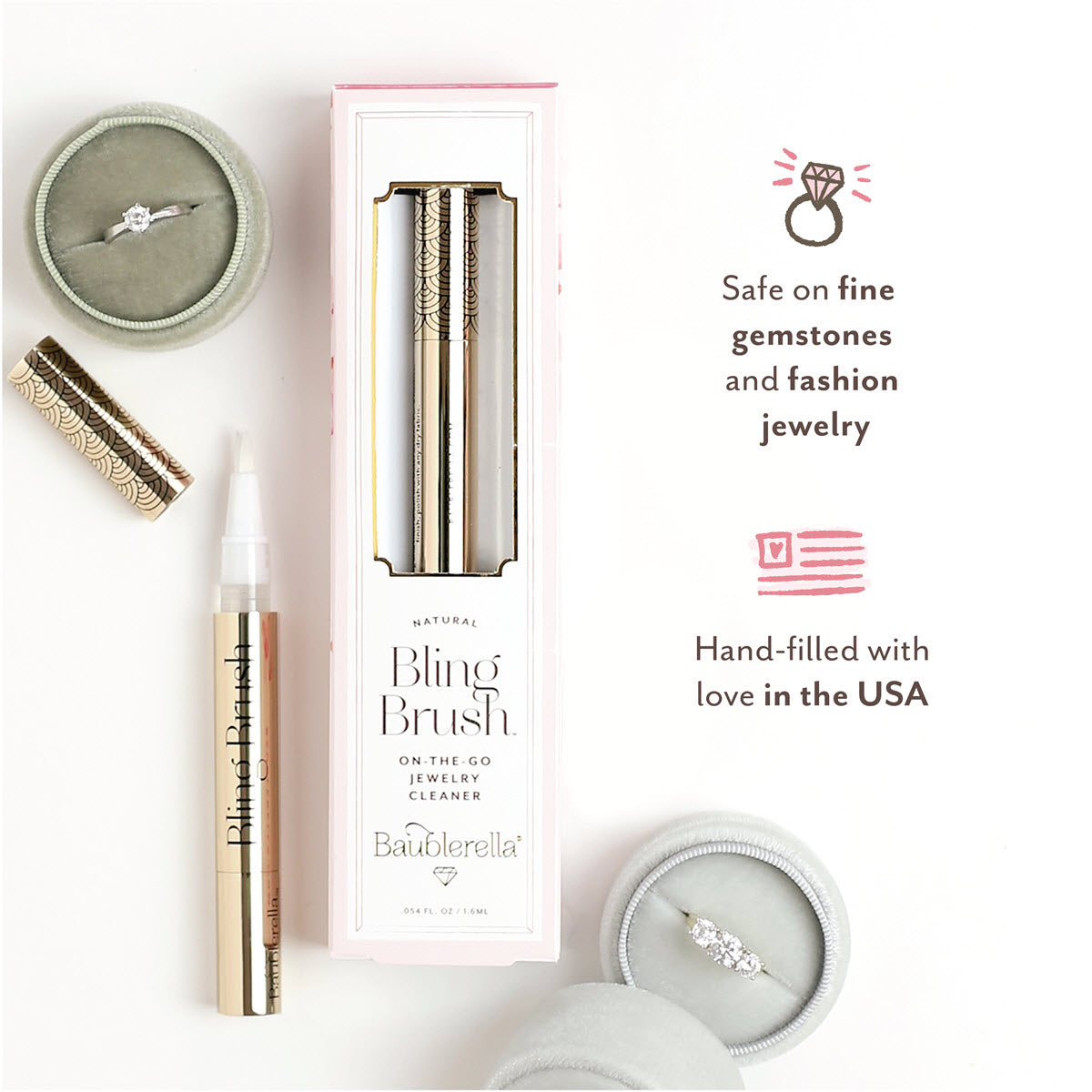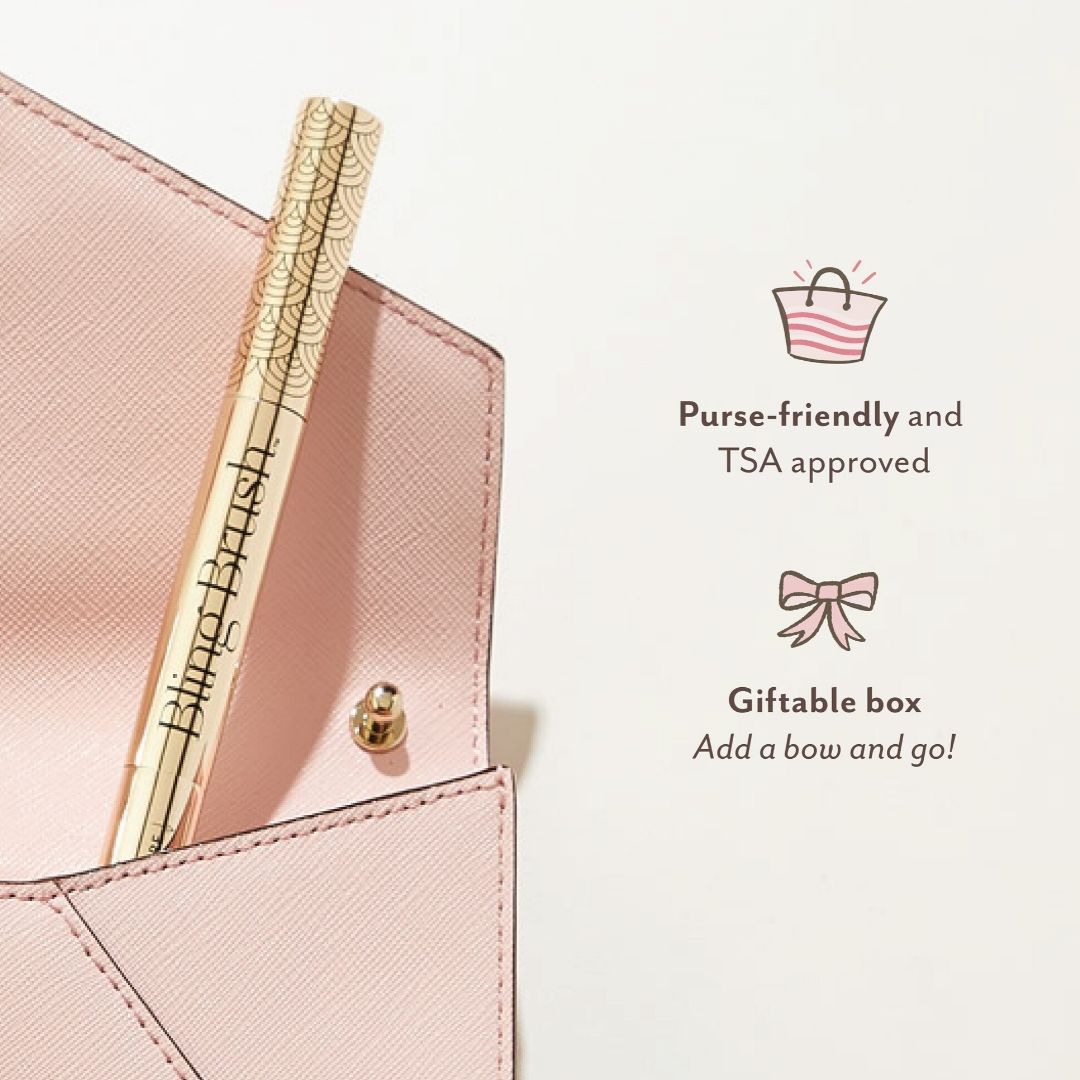 Bling Brush® Natural On-the-Go Jewelry Cleaner
No stone is too small to shine, but lotion, hairspray and makeup dull jewelry over time. Clean your diamond rings, earrings & fashion jewelry with the Bling Brush. Our exclusive, rinse free, high quality formula is free of harsh chemicals and can be used at home or on-the-go; Keep one on your vanity and one in your purse!
The Bling Brush® cleans jewelry stones. If you are looking for something to clean sterling silver, gold or brass jewelry then you would love our Glitzy Glove!
Remove cap and twist bottom of the Bling Brush to release formula. Clean underneath your stones and brush the outer details. For a flawless finish, polish with any dry fabric.

If cleaning fine gemstones, rinse with water for added brilliance.
If you aren't 100% pleased with our products, we will refund your original form of payment. We just ask you give us the courtesy of letting us know why you were unhappy so we can refine things in the future. For details click here.
Share with friends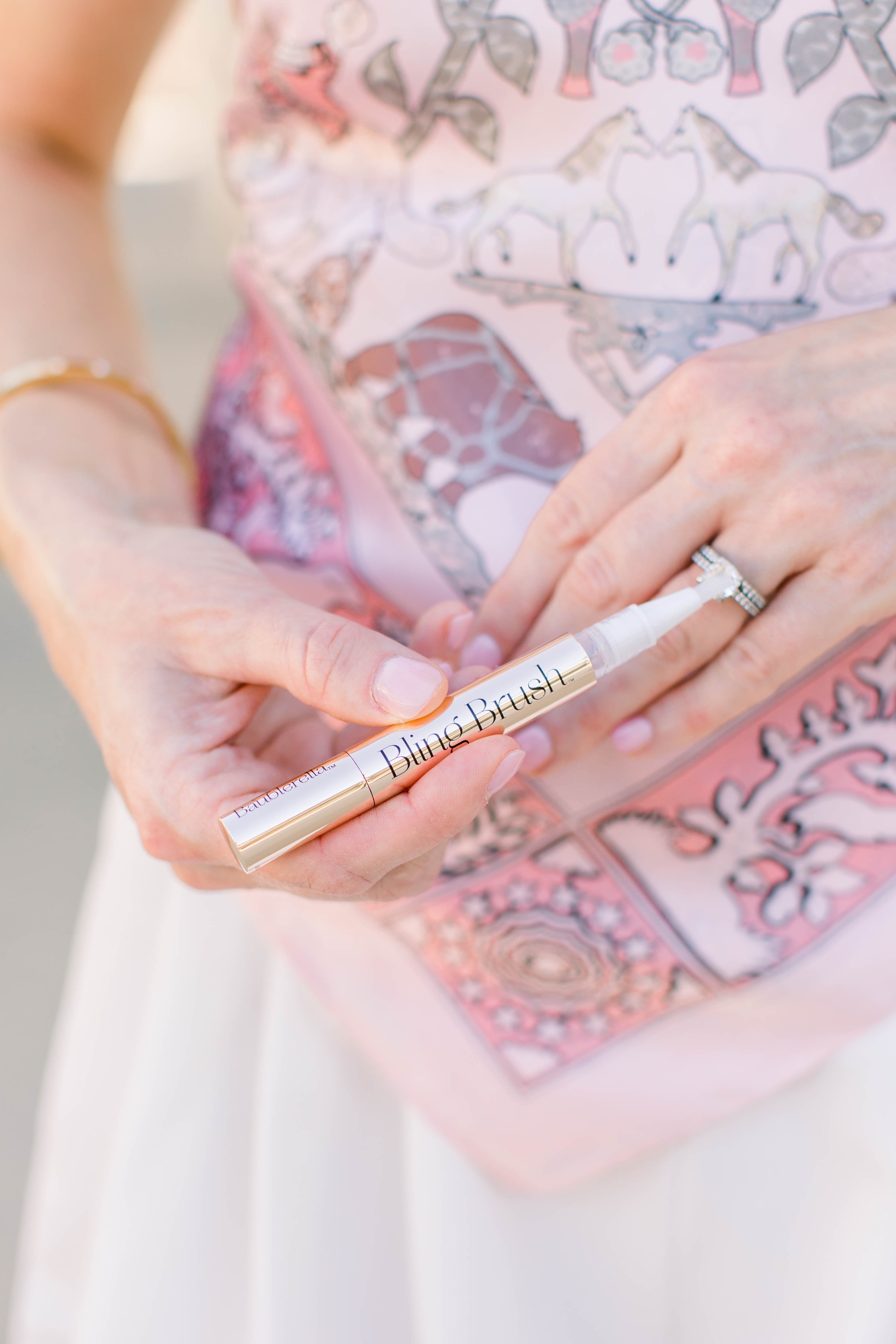 Portability: The Bling Brush fits in your purse so you can use it on-the-go. You will see instant shine without rinsing with water, which is nice for all those...